Sponsor a Resilience Care Kit
00031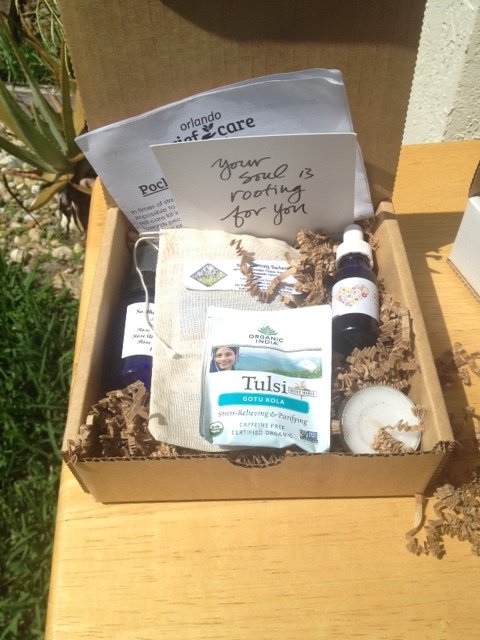 With this purchase, you sponsor a Resilience Care Kit for a member of our community who cannot otherwise afford this purchase. These kits are distributed to the community through first responder stations, counseling centers, personal consultations at our sliding-scale clinic, and through the Orlando United Assistance Center.
Resilience Care Kit: Self-Care Herbal Tools to help you or a loved one care for your soul through Grief, Trauma and Transition
These popular kits have been distributed throughout Central Florida and beyond as part of the Orlando Grief Care Project response to trauma in our community.
Each kit contains:
1 oz Lavender Rescue Spray
1/2 oz Rose Rescue Drops
Tulsi Tea
Lavender Chamomile Rose Soothing Herbal Sachet
Candle
Pocket Guide to Soul Care

Want to Be an Angel? Sponsor a kit once-a-month to fuel our outreach efforts. Click here to learn more.